Defined by our people.
Our small size coupled with our team's diverse and lengthy experience in naming, brand strategy and development, sales collateral, advertising, interactive, packaging graphics, and POP, allows us to offer integrated problem solving with highly focused customer service.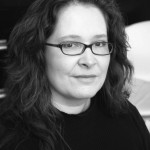 Julia Moran Martz
Julia is creative director and strategist of MondoVox® Creative Group and has 30 years experience in communications and design solutions for consumer products, life science, technology and consulting companies, as well as management and business development experience in technology and dotcom sectors.
Julia has led creative teams in developing creative solutions for corporate Brands, sales materials, direct mail, catalogs, advertising, trade show support, social media, websites, and packaging for international and regional clients including Prinova Group, Ripon Printers, Gourmetceuticals, Ellerbe Becket, and Gerflor.
She has also provided consultation in brand strategy development, planning, and implementation of marketing-based solutions using both print and interactive media for these same clients.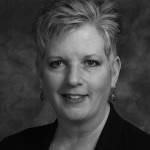 Lisa Thomas
Lisa is a senior writer and producer and has 29 years of experience in various sectors of the advertising industry. In her history, she has worn the hats of production manager, art director, writer, and business owner. She has worked vendor-side, agency-side, client-side, and as an independent. Being able to look at a project from all angles – verbally, visually, fiscally, and skeptically – allows Lisa to create written marketing communications on par with that of the region's largest agencies.
Lisa finds that the challenge of learning about, and then marketing an industry new to her not only stimulates the creative process, but – ultimately – contributes to the success of the outcome. That is why she has avoided specialization and, instead, has taken on clients as diverse as financial institutions, homeless shelters, museums, hospitality, dotcoms, human resource, retail, insurance, biomedical, architecture, trade associations, interior design, agriculture, technology, and religious organizations.